Kitchen Remodeling: Transforming Your Space with Style and Functionality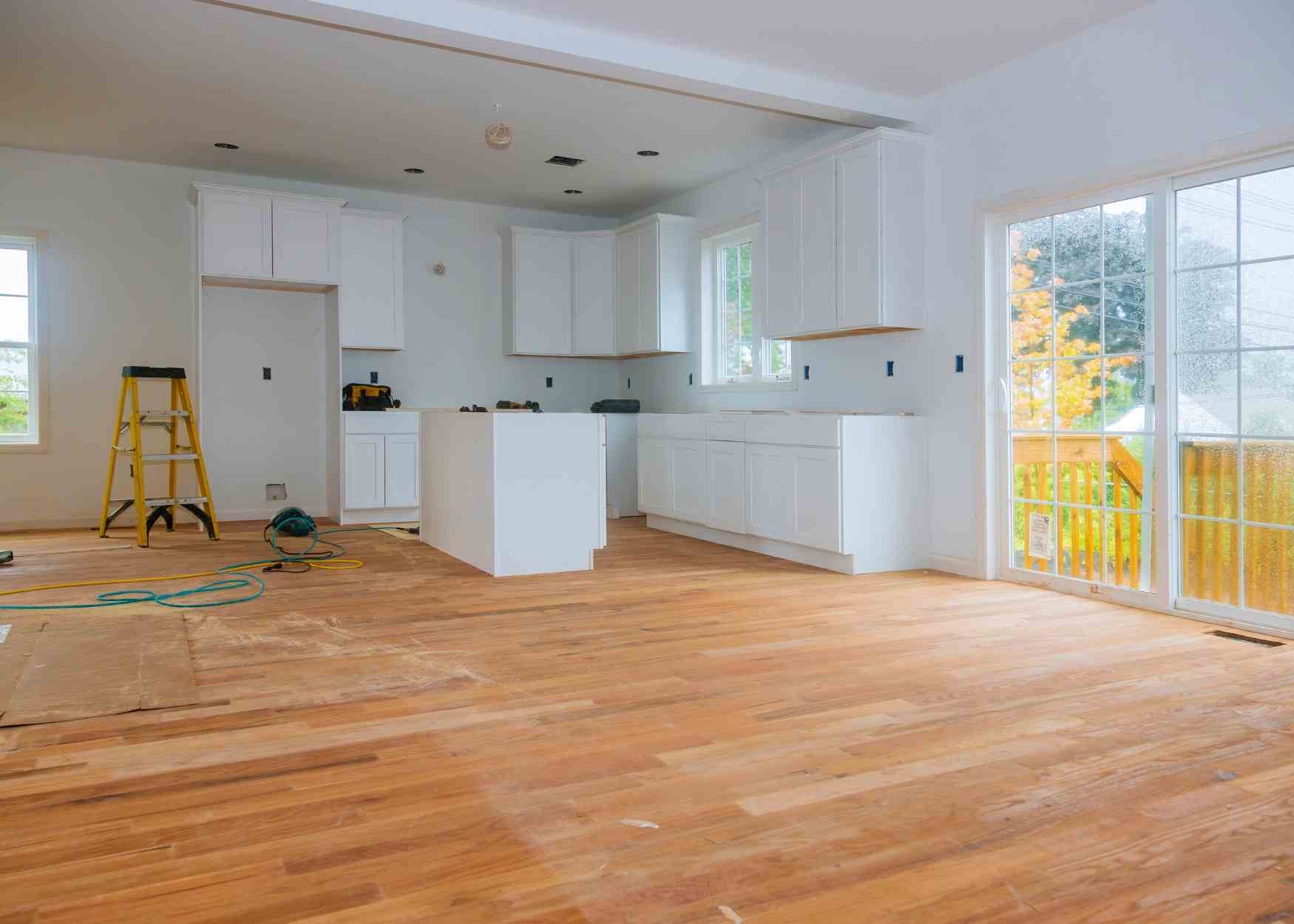 Table of Contents
Are you looking to revitalize your kitchen and transform it into a space that seamlessly combines style and functionality? Look no further than Kings Customs, the premier home remodeling contractor in Oklahoma City. With our expertise and dedication, we specialize in creating stunning kitchen remodels that exceed your expectations. Whether you envision a modern culinary oasis or a cozy farmhouse-inspired haven, we have the skills and experience to bring your dream kitchen to life.
Why Kitchen Remodeling?
The kitchen is often considered the heart of the home, where families gather to share meals and create lasting memories. However, over time, kitchens can become outdated and fail to meet the needs of modern living. That's where kitchen remodeling comes in. By renovating your kitchen, you not only enhance its aesthetics but also improve its functionality and efficiency.
At Kings Customs, we understand that every homeowner has unique preferences and requirements for their kitchen space. Our team of skilled professionals works closely with you to understand your vision and translate it into reality. From concept to completion, we are dedicated to delivering exceptional results that reflect your personal style while maximizing the functionality of your kitchen.
The Kitchen Remodeling Process
Embarking on a kitchen remodeling project may seem daunting, but with Kings Customs by your side, the journey becomes seamless and enjoyable. We take a comprehensive approach to ensure a smooth and successful renovation, with attention to every detail.
1. Initial Consultation and Design Planning
We begin the process with an initial consultation where we listen attentively to your ideas, needs, and budgetary considerations. Our experienced designers collaborate with you to create a customized design plan that aligns with your vision. Whether you desire an open-concept layout, upgraded appliances, or stylish cabinetry, our team meticulously crafts a design that caters to your unique requirements.
2. Material Selection and Project Proposal
Once the design plan is finalized, we guide you through the selection of high-quality materials, fixtures, and finishes. Our extensive network of suppliers ensures that you have access to a wide range of options to suit your taste and budget. After choosing the materials, we provide you with a detailed project proposal, outlining the timeline, budget, and scope of work.
3. Professional Execution
With the design and materials in place, our skilled craftsmen begin the remodeling process. Our team adheres to strict quality standards and employs advanced techniques to ensure a flawless execution. We handle every aspect of the renovation, from demolition to installation, with precision and attention to detail. Throughout the process, we maintain open lines of communication, keeping you informed and involved at every step.
4. Completion and Final Touches
As the renovation nears completion, we perform a thorough inspection to ensure that every element of your new kitchen meets our exacting standards. Our team meticulously applies the finishing touches, bringing the design to life. The result is a beautifully remodeled kitchen that exceeds your expectations and adds value to your home.
The Kings Customs Difference
At Kings Customs, we take immense pride in our commitment to excellence and customer satisfaction. With over a decade of experience in the remodeling industry, we have earned a stellar reputation for delivering exceptional results. Here's what sets us apart:
Quality Craftsmanship: Our team consists of highly skilled craftsmen who are passionate about their work. We prioritize attention to detail and ensure that every element of your kitchen remodeling project is executed to perfection.
Personalized Approach: We believe that successful kitchen remodeling begins with understanding your unique needs and preferences. We take the time to listen to your ideas, providing personalized solutions that align with your vision.
Extensive Expertise: With our specialized knowledge in kitchen remodeling, we stay updated on the latest design trends, techniques, and materials. Our expertise allows us to deliver innovative solutions that transform your kitchen into a stunning space.
Superior Customer Service: We value clear and open communication with our clients. Throughout the remodeling process, our team is readily available to address your concerns, answer your questions, and provide regular updates on the project's progress.
Comprehensive Services: In addition to kitchen remodeling, Kings Customs offers a wide range of home renovation services, including bathroom remodeling, full home renovations, custom decks and pergolas, garage conversions, residential flooring, tree trimming and removal, and more.
Experience the Transformation Today!
Ready to embark on a kitchen remodeling journey that will transform your space into a harmonious blend of style and functionality? Contact Kings Customs today to schedule a consultation and begin the process of creating your dream kitchen. Visit our Kitchen Remodeling page to learn more about our services and explore inspiring design ideas. We look forward to bringing your vision to life and creating a kitchen that truly reflects your unique personality and lifestyle.
Read More: