Custom Decks & Pergolas In Oklahoma City: Enhancing Your Outdoor Living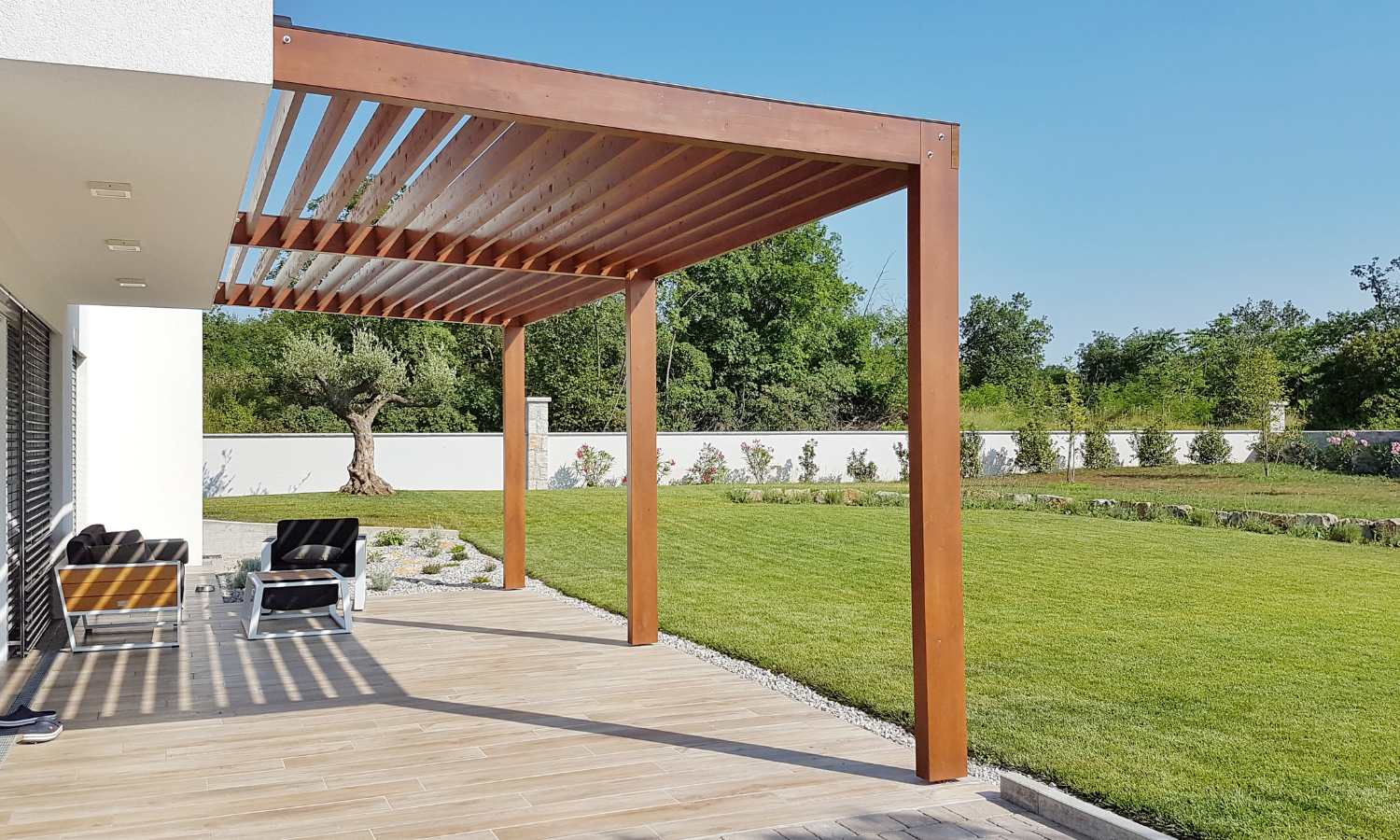 Table of Contents
Are you looking to transform your outdoor space into a stunning oasis where you can relax, entertain, and enjoy the beauty of nature? Look no further than King's Custom Creations, the premier provider of custom decks and pergolas in Oklahoma City. With our expertise and attention to detail, we can create the perfect outdoor retreat tailored to your preferences and lifestyle.
Elevate Your Outdoor Living Experience
Imagine stepping out into your backyard and being greeted by a beautifully designed deck or pergola that blends seamlessly with your surroundings. At King's Custom Creations, we understand the importance of creating a space that not only looks exceptional but also enhances your outdoor living experience. Our team of skilled craftsmen and designers work closely with you to bring your vision to life.
Custom Decks: Where Comfort Meets Elegance
A custom deck is more than just an extension of your home; it's a place to unwind, host gatherings, and create lasting memories with loved ones. Our expert team at King's Custom Creations specializes in designing and building decks that perfectly complement your home's architecture and personal style.
Tailored Design: We take the time to understand your needs, preferences, and budget to create a custom deck design that reflects your unique taste. Whether you envision a classic wood deck or a modern composite deck, we have the expertise to make it happen.
Premium Materials: We believe in using only the highest quality materials to ensure durability, longevity, and beauty. From sustainable hardwoods to low-maintenance composite decking, we offer a wide range of options to suit your needs.
Expert Craftsmanship: Our team of skilled craftsmen brings years of experience and attention to detail to every project. We take pride in our workmanship and strive to exceed your expectations in every aspect of deck construction, from the foundation to the finishing touches.
Functional Features: Enhance the functionality of your deck with custom features such as built-in seating, pergolas, fire pits, outdoor kitchens, and more. We understand that your deck should not only be aesthetically pleasing but also serve as a versatile space for relaxation and entertainment.
Pergolas: Creating Shade and Style
A pergola is the perfect addition to any outdoor space, providing shade, defining boundaries, and adding a touch of elegance. Whether you desire a cozy retreat or a grand outdoor entertaining area, our team can design and build a pergola that suits your needs and enhances the beauty of your landscape.
Custom Designs: Our pergolas are custom-designed to fit your space and complement your existing architecture. We offer a variety of styles, including traditional, modern, and rustic, and can incorporate elements such as decorative columns, lattices, and climbing plants to create a truly enchanting atmosphere.
Protection from the Elements: Oklahoma City's climate can be harsh at times, but with a well-designed pergola, you can enjoy your outdoor space in comfort year-round. Whether you want to shield yourself from the sun's rays or create a cozy ambiance with integrated lighting and weather-resistant curtains, we have you covered.
Versatile Functionality: A pergola can serve multiple purposes, from providing a shaded area for outdoor dining to creating a serene space for relaxation. Our team can help you optimize your pergola's functionality by incorporating features such as built-in seating, privacy screens, or even an outdoor fireplace.
Trust King's Custom Creations for Exceptional Results
Choosing the right company for your custom deck or pergola project is crucial to achieving the outdoor oasis of your dreams. When you work with King's Custom Creations, you can expect:
Personalized Service: We believe in building strong relationships with our clients, and that starts with attentive, personalized service. From the initial consultation to the final installation, we keep you involved and informed every step of the way.
Attention to Detail: We pride ourselves on our meticulous attention to detail. Every cut, joint, and finishing touch is executed with precision, ensuring a flawless end result that exceeds your expectations.
Timely Completion: We understand that your time is valuable. That's why we strive to complete your project efficiently without compromising on quality. Our team works diligently to deliver exceptional results within the agreed-upon timeframe.
Satisfaction Guaranteed: Your satisfaction is our top priority. We stand behind our work and offer a satisfaction guarantee. If you're not completely happy with the final outcome, we'll work with you to make it right.
Contact King's Custom Creations Today
Ready to transform your outdoor space with a custom deck or pergola? Trust the expertise and craftsmanship of King's Custom Creations. With our commitment to excellence and passion for creating outdoor havens, we are the go-to choice for custom decks and pergolas in Oklahoma City.
Contact us today or call us at 405-412-7196 to schedule a consultation. Let us bring your outdoor living dreams to life!