🛁 A Bathroom Remodel Success Story by King's Customs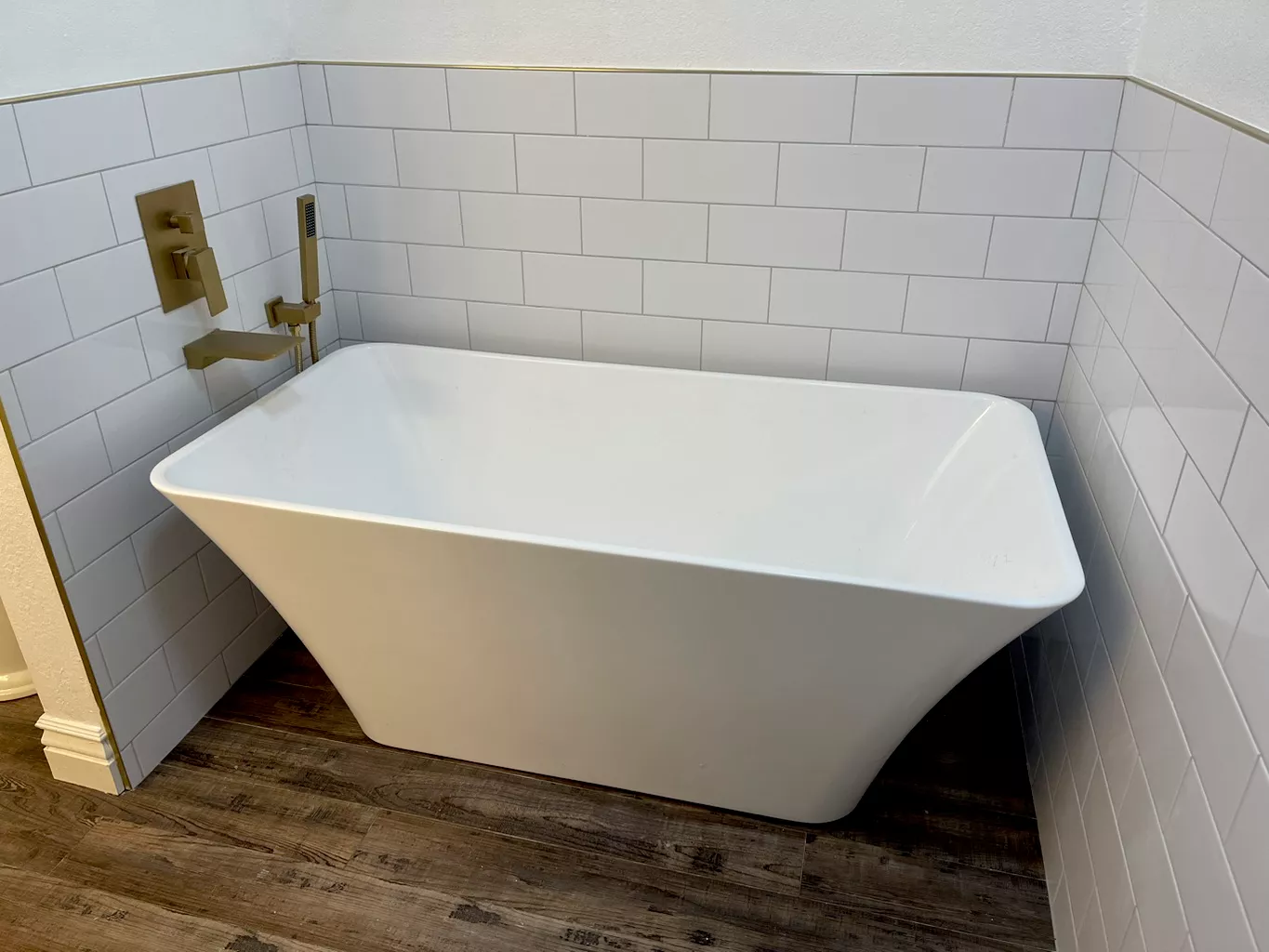 Home Remodel Contractor in Oklahoma City
We are thrilled to share with you the remarkable Bathroom remodel we recently completed in Oklahoma City. From the initial consultation to the final finishing touches, our team at King's Customs worked diligently to turn our client's vision into a reality. Let us take you on a journey through this transformative project that left our clients delighted and their bathroom beautifully renovated.
When we received the call for help, we knew we had to step in. The clients had been through a nightmarish experience with another contractor during their bathroom remodel, and they were in desperate need of assistance. Understanding the distressing situation, our team was determined to save the day and provide the exceptional service we are known for.
From the moment we set foot in the clients' home, our utmost priority was to create a positive and respectful environment. Politeness and respect are the cornerstones of our work ethics, and we made sure to uphold these values throughout the entire project. We understood that a bathroom remodel is not only about transforming a space but also about making our clients feel comfortable and confident in our abilities.
As we delved deeper into the bathroom remodel, we discovered numerous concerns and problems left behind by the previous contractor. Our team wasted no time in addressing each issue with precision and expertise. But that wasn't all—we also uncovered potentially catastrophic damage that had been lurking beneath the surface. It was a challenging situation, but with our knowledge and skill, we were able to rectify the damage and prevent any future mishaps.
One of the standout members of our team, Morgan, played a crucial role in the success of this project. Morgan's attention to detail and unwavering dedication to achieving perfection impressed both our clients and us. He poured his heart and soul into the work, ensuring that every aspect of the remodel was meticulously executed. Morgan's drive to make the bathroom remodel exceed our clients' expectations was a testament to the passion we have for our craft.
Throughout the project, we made valuable suggestions that elevated the design and aesthetics of the bathroom. The bathroom remodel turned out even better than our clients could have imagined.
Today, we stand back and admire the stunning transformation that has taken place. The bathroom has undergone a remarkable metamorphosis, showcasing high-quality craftsmanship and attention to detail.
We extend our heartfelt gratitude to our clients for entrusting us with their bathroom remodel. It was a privilege to work with them and bring their dream bathroom to life. We are proud of the positive impact we made, not only in their home but also in their lives.
At King's Customs, we strive to create exceptional experiences for our clients. We are dedicated to transforming spaces and exceeding expectations. If you're considering a bathroom remodel or any other home improvement project, we would be delighted to assist you in turning your vision into a reality. Contact us today, and let's embark on a journey of transformation together.
"Neil and his team are just fantastic to work with! They came in and helped save our bathroom remodel after a nightmare situation with another contractor. They were always polite and respectful of our home. Their work is high quality. We explained our concerns and problems with the previous contractor and Neil's team fixed all of them. His team also found potentially catastrophic damage from the previous contractor and fixed that too. Neil made suggestions that made our bathroom remodel look better than we could've imagined. Thank you! I do wanted to also add a big thank you to Morgan, who is part of Neil's team and did a lot of the work. His eye for detail and his drive to get my bathroom right was much appreciated." – Client